Express Entry Programs for Immigrating to Canada
Express Entry is a system set up by the Canadian government to replace the first-come-first-serve process used for immigration selection. The design of this process makes it possible to build a strong labour force throughout the different provinces and territories of Canada.
This system is operated completely through an electronic process that allows the federal government, provincial governments, and employers throughout Canada to work together from the same platform.
Purpose of the Express Entry System
The Express Entry system was first utilized in January 2015. The process works by the governments establishing how many individuals will be allowed entry through the system in a given calendar year period. The period runs from January 1 through December 31 of the stated year.
The concept of this system was designed to give preferential consideration to foreign nationals wishing to relocate to Canada that have the knowledge and education in specific skilled trades and industries. By allowing individuals to gain permanent residency when they meet certain admissibility criteria provided Canada with the means to build its economy. At the same time, the country as a whole found the ability to build the workforce necessary to keep up with the growing areas of technology, medicine, education, and other such industries.
Processing Time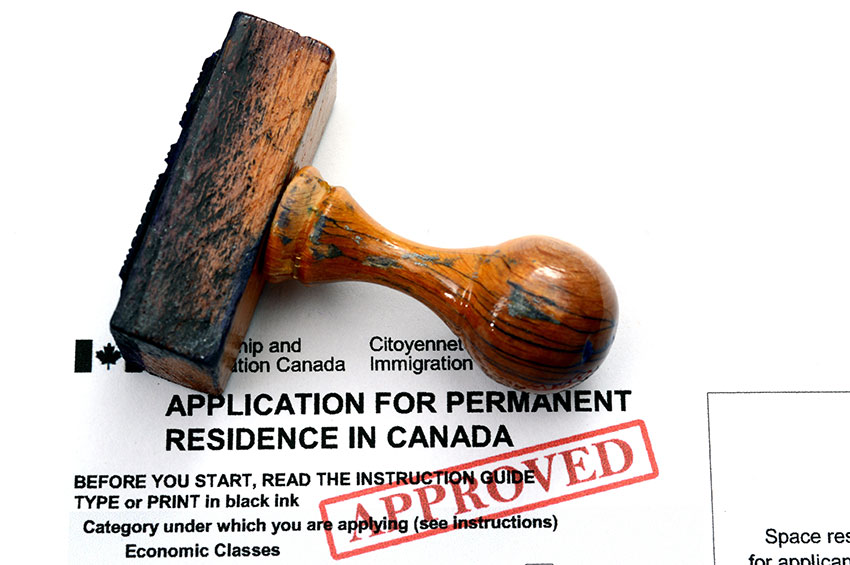 Foreign nationals that wish to enter Canada through one of the Express Entry programs will need to first submit an electronic application. Normal visa and permit applications can take as much as a year or longer to process. Through one of the Express Entry programs, applications are processed in a faster time frame. Most people will find that they are either granted permission to enter the country or receive denial within a 6-month period from their date of filing.
Express Entry Eligibility
While the programs offered through the Express Entry system look at the education and experience a person possesses within a specific trade, there are strict eligibility requirements that each candidate must meet. These requirements include the following:
Receive a valid job offer from a Canadian employer
Be nominated by a Canadian province or territory
Possess preferential consideration based on your education, skills and experience
Complete testing assessments for English and/or French language skills
Provide proof of financial capabilities to support yourself and each dependent when relocating to Canada
Provide medical documentation to support your claims of being fit
Receive a Comprehensive Ranking System score of 67 points or higher
Express Entry Program Options
Foreign nationals that wish to gain entry to Canada through the Express Entry system have three different programs that they can choose from. These programs include the following:
Understanding the Comprehensive Ranking System
When filling out an application for Express Entry consideration, you go through a comprehensive ranking system (CRS). This system provides you with points for specific factors such as:
Foreign work experience
English and/or French language skills
Age
Education
Previous work experience in Canada
To be considered for Express Entry, an applicant must receive a score of 67 points or higher. Those that do not meet these point requirements will be deemed inadmissible.
Receiving an Invitation to Apply
An Invitation to Apply (ITA) is offered to foreign nationals that have a high-ranking Express Entry profile. This invitation allows you to submit to one of the Express Entry programs available. When accepted, you are provided with the ability to gain permanent residency status to Canada. To be considered, you must complete an online profile and application. It is important to accept the invitation in the allotted time so you don't lose consideration through this system.
Should you have any questions or concerns related to the Express Entry system or one of its programs, you are encouraged to contact Canadian Immigration Group. We have immigration specialists on staff that can walk you through the Express Entry system. They will also work closely with you to ensure that you submit complete applications that are free of errors and have all necessary documentation in place.
Yes, I have questions about Express Entry to Canada
For more information on Express Entry to Canada, please contact us online or by phone at  (780) 444-2844 or toll-free 1 (855) 944-2844.

We'll help you make sense of your situation and provide solutions to assist you in achieving your immigration goals.