Study Permits for Designated Learning Institutions in Canada
When you want to study in Canada, it is necessary to obtain a Canadian student visa, also known as a study permit.
This is a document that is issued to you if you are a foreign national that wishes to attend one of the designated learning institutions (DLI) throughout one of Canada's provinces or territories. It is important to note that a study permit alone will not provide you with the ability to enter Canada by itself. It may be necessary for you to also apply for a temporary resident visa or an electronic travel authorization (eTA). If this is required for your case, it will be issued with your study permit application and documentation.
Understanding the different requirements needed to study in Canada can be a confusing process. We encourage you to contact Canadian Immigration Group, where we specialize in these situations. Our team of immigration consultants can answer any questions or concerns you have while providing you with the guidance needed to submit the proper application and documentation for your case.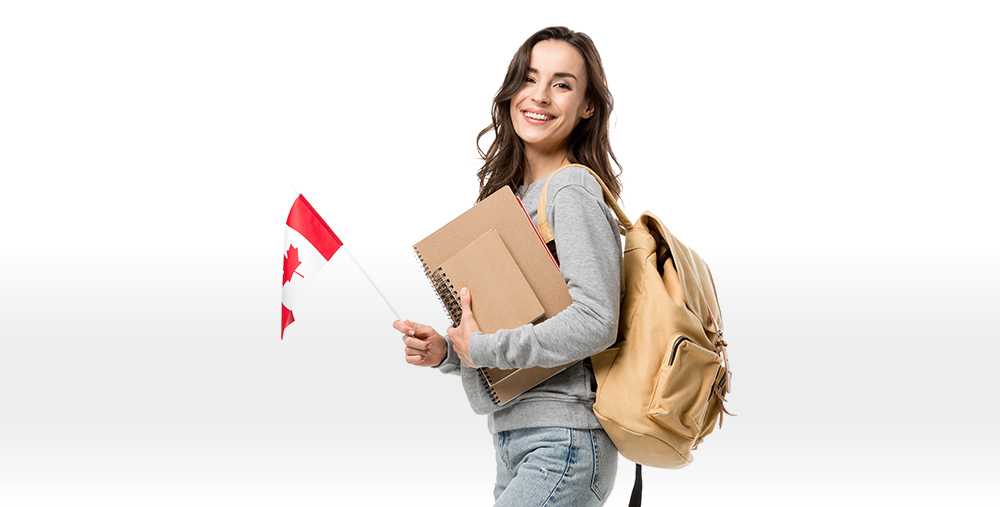 Who is Eligible to Apply for a Study Permit in Canada?
There are certain eligibility criteria you must meet to have your application considered for a Canadian study permit. These factors include the following:
You must apply and be accepted by one of the designed learning institutions in Canada
You must be able to provide proof that you can pay for your tuition fees, living expenses, and return transportation costs to your homeland from Canada once your studies are completed
Provide proof to the immigration officer working with your case that you have intentions of returning to your home country following the completion of your studies in Canada
Be free of any medical conditions that would pose a risk to others while studying in Canada
Have a clean criminal background record and provide proof that you would not pose a threat while residing in the country
These factors are considered through various types of documentation that are gathered when submitting your study permit application. Your immigration officer may request additional sources of proof which can include but is not limited to:
physical exams
financial records
birth certificates for each person travelling to Canada
letters of acceptance to learning institutes within Canada
To ensure that your study permit application is properly filled out and all documents are in order, we encourage you to contact one of our immigration consultants here at Canadian Immigration Group. We will provide the necessary services to get your application submitted appropriately and processed promptly.
Fees Needed for Study Permit Processing
The government fee to process your study permit application is $150 CAD.
You will also be required to provide financial records showing that you have access to $10,000 plus tuition costs for a period of 12-months to pay for expenses when studying outside of Quebec, and $11,000 plus tuition costs for 12 months when studying in Quebec.
You will also need funds to cover the living expenses for each additional family member that will be travelling to Canada with you.
Study Permit Processing Time
Once the IRCC receives your application for a study permit, they will begin the processing for your application. You can create a MyCIC account online, which will give you the ability to track the application processing.
IRCC provides an approximate processing time for your application.  It's important to monitor and ensure your application is processed within the posted time.  You will also be able to see in your MyCIC account, any requested documents from IRCC
Working with Canadian Immigration Group, you will have a team of immigration consultants that can answer any questions or concerns you may have regarding the processing time for your specific application. Our services and expertise will save you time and frustration while trying to get approval for your permit request.
Working During Your Time in Canada
When your study permit application is approved, the Canadian student visa granted to you provides you with the right to work in Canada while you are studying at a designated learning institution (DLI).
You must maintain a full-time student status to do so. You can work on or off campus for:
20 hours a week during the regular study period
Full-time during recognized breaks in studies
Your work privileges expire once a period of 90-days have passed since your studies have been completed. This is the time in which you must again return to your homeland should additional permits not be obtained.
With the time-sensitive nature of your study permit privileges, the immigration consultants at Canadian Immigration Group can keep you on track. We will work with you to ensure that everything is submitted properly and is organized so you can free your time to focus more on your studies.
Our service will also prove to be of great value should you decide to immigrate to Canada when you have obtained your diploma, certification, or degree.
Contact Canadian Immigration Group today online or by phone at  (780) 444-2844 or toll-free 1 (855) 944-2844 for more information on how we can help you apply for a study permit in Canada.
Yes, I have would like to apply for a study permit
For more information on applying for a student visa in Canada, please contact us online or by phone at  (780) 444-2844 or toll-free 1 (855) 944-2844.